Find the Best Spectacle Stand and Holder in the United Kingdom
Oct 20
What is a Spectacle Stand?
The purpose of a Spectacle or Glasses Stand is to hold your pair of eyeglasses when you take them off.  The Spec Stand is a storage display stand to not only hold glasses but also a decoration for your home. 
What types of Stands are there to buy in the UK?
We have done much research and find types of stands for your glasses including upright stand with pegs for glasses to hand on.  Display stands to hold many glasses at once and even novelty nose stands in the shape of a nose for your glasses to sit on.  There's such a vast selection!  I think you will agree it is hard to choose the right stand to buy.
Materials of Spectacle Stands
The upright stands are made from materials of wood, fabric, plastic and ceramics. 
Wooden spectacle stands are usually wooden pole with hanging  pegs but there are many nose shaped stands as well.- Minimist, Solid and hard wearing
Ceramic Spectacle stands are very much nose shaped for one pair of glasses to fit over the bridge. - High quality and stylish
Fabric stands upright with a fabric case holding the glasses in the middle - Cosy warm and great in lounges, livining rooms
Plastic holders are novelty shapes and figurines including animals making them cute and fun. - Fun gift for groovy friends.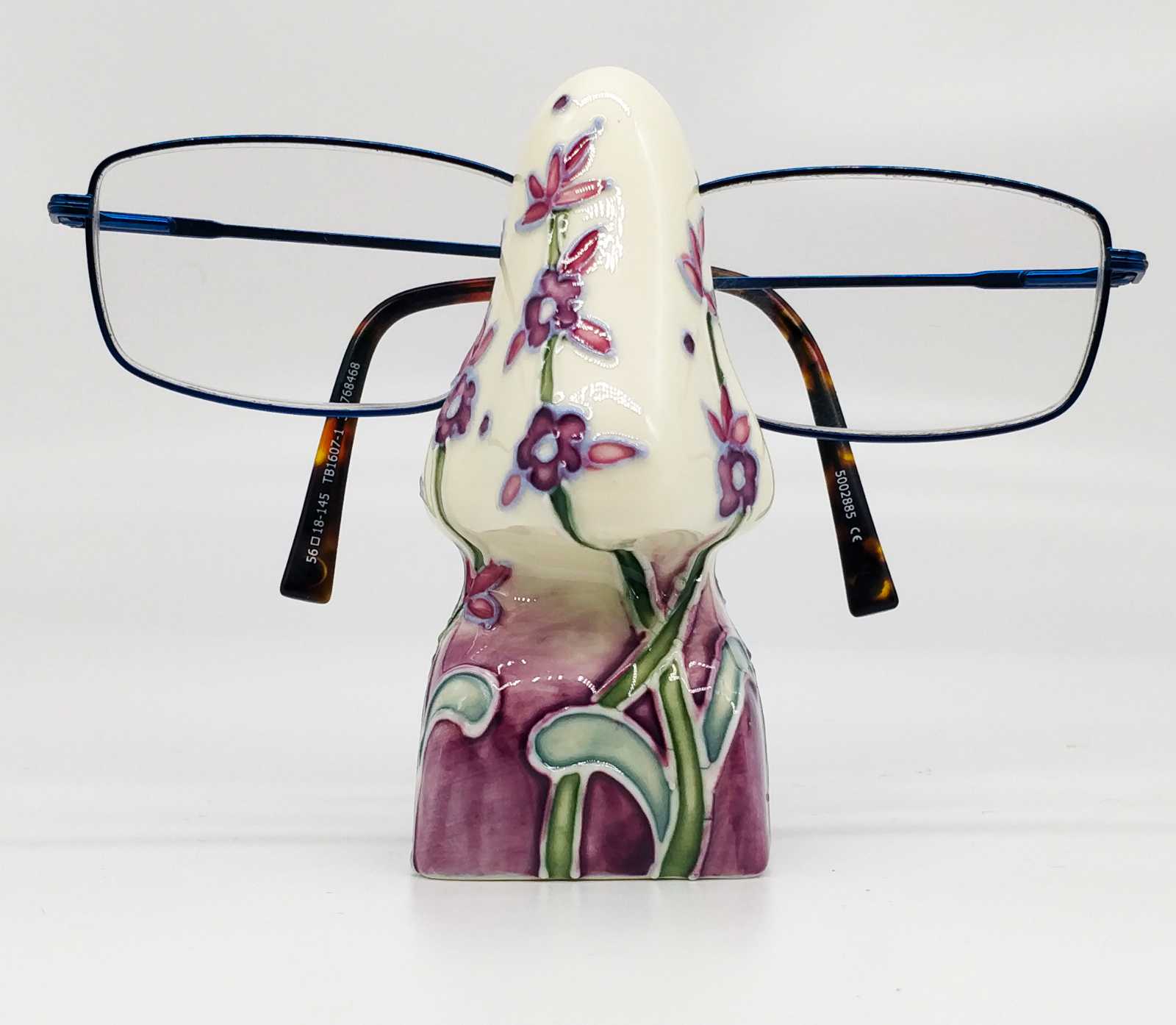 Designs and colour
Ceramic glasses stands are one of the most dynamic kinds when it comes to design.  Hand painting, tubelining and unique shapes can let designers get creative.  Wooden stands can be varnished, painted to give a rustic appearance and can add to the interior of cottages and homes.
I can't say their is a best spectacle stand after searching far and wide.
The greatest stands comes down to personal perference and why your buying one? For example the novelty plastic glasses stands are great for fun and laughs.  The ceramic spectacle holders are for home decor with there indicate details and craftsmenship.  Wooden glasses stands fill a utility and stop glasses from getting lost again!
Resources
https://www.tialilly.com/spectacle-holders/